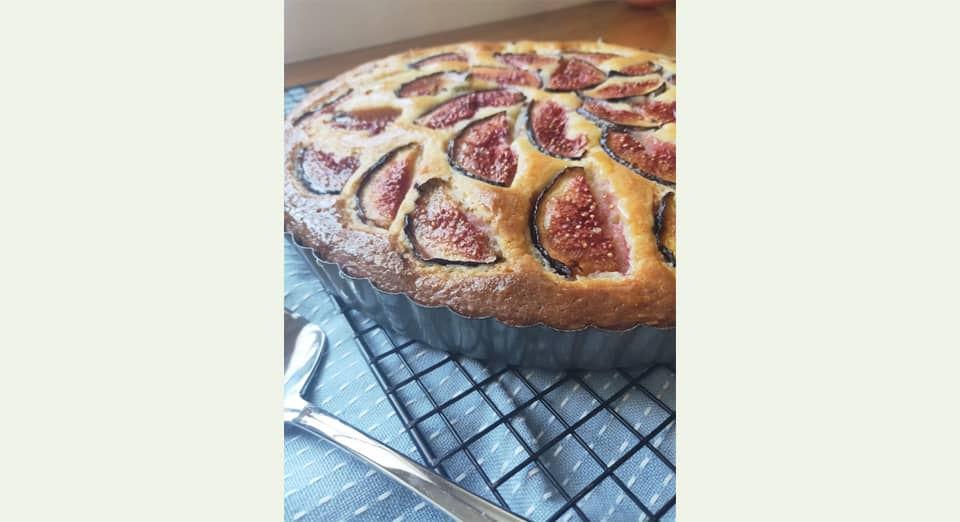 Fig, Honey & Almond Cake Tart
INGREDIENTS
1 cup Greek or natural yoghurt
½ cup Great Southern Groves Extra Virgin Olive Oil
3 eggs
¼ cup honey
½ cup caster sugar
1 ¼ cup SR flour
¾ cup ground almonds
4-5 figs sliced
Another ¼ cup honey
METHOD
Preheat oven to 170°C fan forced
Whisk together yoghurt, olive oil eggs and honey in a bowl. (Honey – see tip)
Add in flour, sugar and ground almonds. Mix until well combined.
Grease a flan tin with removable base with a little olive oil (see tip)
Pour mix into flan tin and top with sliced figs.
Bake for 35 - 40 minutes or until top is golden and cake is set.
Brush with warmed honey.
Serve on its own or warmed with cream or ice-cream.
** This recipe uses figs but would be equally delicious with other fresh fruit in season including peaches, nectarines, plums, berries, apple, orange segments.
TIPS
Honey – when measuring out your honey, use the ½ cup that you already measured the olive oil with. Only half fill (1/4 cup) and the olive oil left in the measuring cup helps the honey pour out easily.
Greasing pan – using a pastry brush with the olive oil to grease the flan tin helps get the olive oil into all the corners.