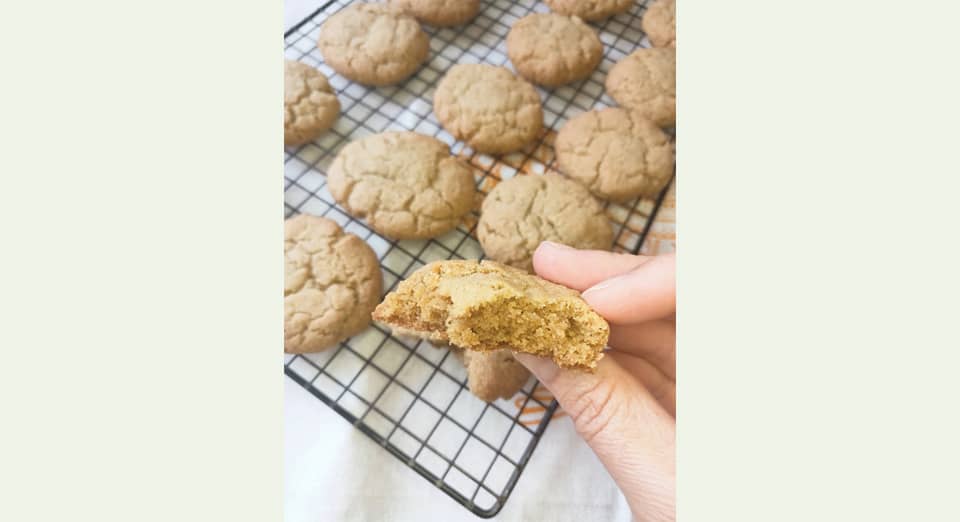 Brown Sugar Biscuits
INGREDIENTS
2 cups plain flour
¼ tsp bi carb soda
1¼ cup brown sugar firmly packed
½ tsp cinnamon
½ tsp ground ginger
Pinch salt
2 eggs
½ cup + 1 TBS Great Southern Groves Extra Virgin Olive Oil
METHOD
Preheat oven to 170°C fan forced
Line 2 large baking trays with baking paper (or one and bake in two batches)
Place all dry ingredients in large bowl and mix until combined.
Add eggs and olive oil. Mix until well combined. You may need to use your hands towards the end to make sure it is properly combined.
Roll biscuit dough into walnut sized balls and place on baking tray with at least 4-5cm spacing. Press down slightly.
Bake for 10 minutes for chewy biscuits, longer for a more crunchy texture.