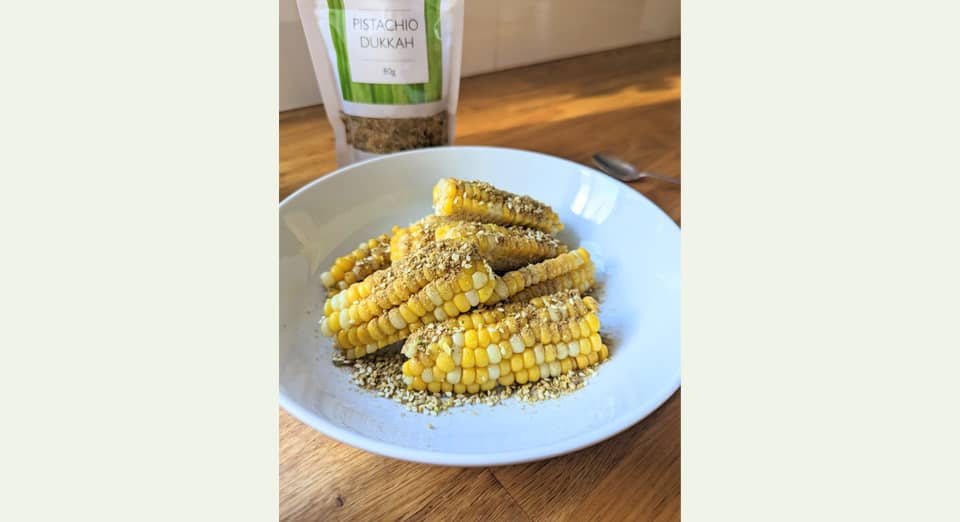 Corn Ribs With Dukkah
SERVES 2
First, microwave one corn cob for 4 minutes with the husk on. If you don't cook your corn this way... You must. Cooks perfectly and the husk and silks just peel off so easily.
Peel your corn carefully as it will be hot!
Cut off husk, stalk and other end if it looks a little unattractive. Then cut in half (horizontally). Then cut halves into four long 'ribs' length ways.
If catering for lots of people you can do lots more, just increase the microwave around 30 sec for each extra corn you cook (this will depend on your microwave).
Brush with Extra Virgin Olive Oil. Place in a serving dish and sprinkle generously with our Pistachio Dukkah.
Drizzle with some more Extra Virgin Olive Oil and serve hot! Eat as you would eat corn on the cob.
Note: you could microwave corn for just 2-3 minutes and then finish on the BBQ grill to give them a lovely charred flavour.