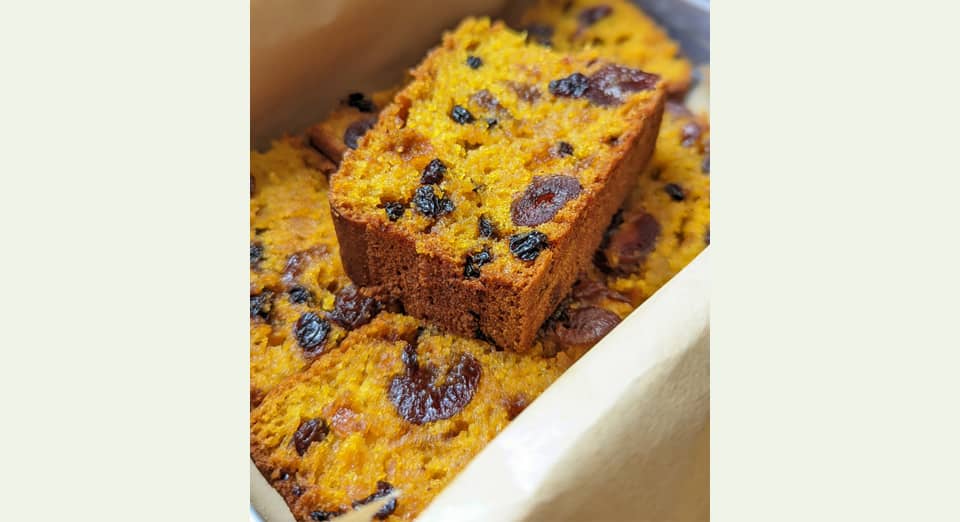 Pumpkin Fruit Cake
INGREDIENTS
¾ cup Extra Virgin Olive Oil
1 cup sugar
2 cups SR flour
2 cups cold mashed pumpkin
2 eggs
2 cups of mixed fruit (cherries, sultanas, currants)
1 dessert spoon golden syrup
½ tsp each nutmeg, ginger and cinnamon
a little milk if necessary
METHOD
Heat oven to 180°C
Mix together olive oil and sugar.
Add eggs one at a time and beat well.
Add fruit and spices, then pumpkin.
Add sifted flour
Add golden syrup and a little milk to make a smooth consistency (maybe up to ¼ cup)
Spoon mixture into square tin lined with baking paper.
Make in moderate oven for 1 – 1 ½ hours (testing centre every 10 minutes after one hour)
Leave in tin to cool for 20 minutes before turning out onto rack