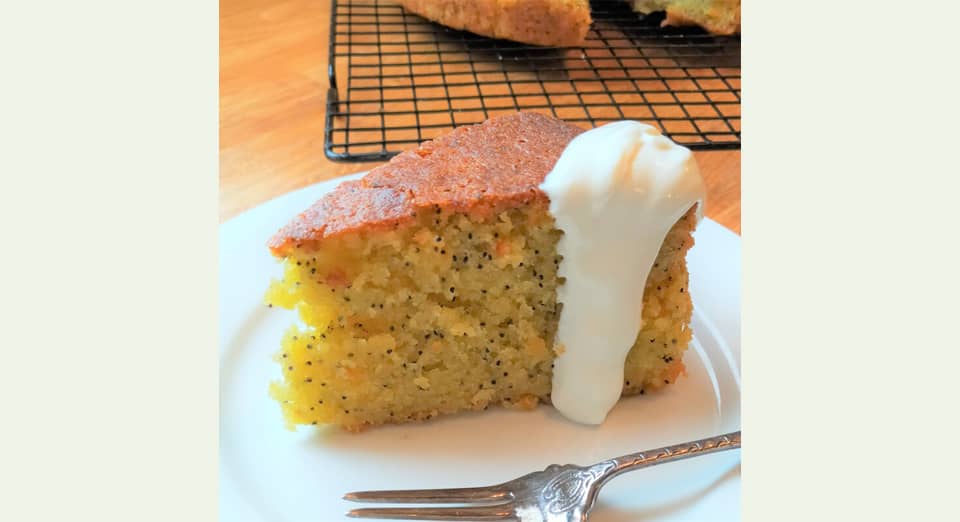 Orange Poppyseed Cake
WET INGREDIENTS>
2 Navel Oranges – cut of ends but don't peel. Chopped roughly (remove any seeds)
1 cup Great Southern Groves Extra Virgin Olive Oil
3 eggs lightly beaten
DRY INGREDIENTS
250g Self Raising Flour
300g Caster Sugar
2 TBS poppy seeds
METHOD
Preheat oven to 180oC. Grease and Line 20cm cake tin.
Process oranges, including the skin, in a food processor until it is pulpy and skin is in quite small pieces. Pour into bowl and add rest of wet ingredients. Stir until combined.
Add in sifted dry ingredients and stir until well combined.
Pour into prepared cake tin and bake for 55 minutes. This cake can take a little longer. Check with skewer and put in for further 5 minutes at a time until skewer comes out clean.
Leave to cool in tin for 5 minutes. Run a thin knife around outside of tin before turning out onto cake rack to cool.
This cake is delicious warm but tastes even better after a day or two.
Serve with thickened cream or even sour cream.