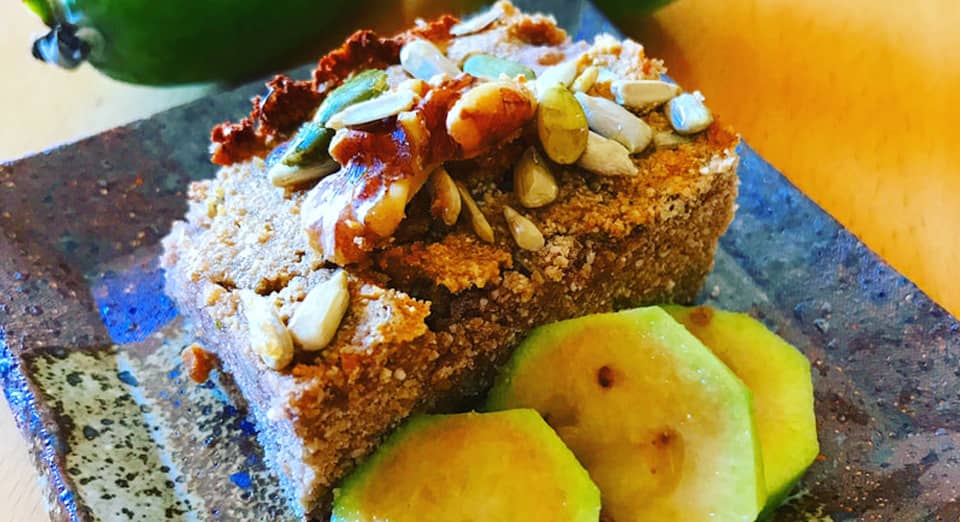 Olive Oil, Feijoa, Honey and Date Cake
This recipe comes from one of our lovely customers Sanae. It look too good not to share.
WET INGREDIENTS
250g peeled fresh feijoas blended in a food processor
4 eggs
1 tsp Vanilla essence
1 cup - 1 & 1/4 cup Almond milk
50ml - Great Southern Groves Extra Virgin Olive Oil
1/3 cup honey
DRY INGREDIENTS
1/4 tsp salt
​
3/4 cup coconut flour
1 cup buckwheat flour
1 cup dates chopped
1/4 cup sunflower seeds
1/4 tsp baking powder
TOPPING
walnuts
peptides
sunflower seeds
METHOD
Preheat oven to 160°C fan forced (180°C conventional)
Combine wet ingredients in one bowl and dry ingredients in another.
Pour wet ingredients into dry and mix well.
Pour into a oiled cake tin and sprinkle on toppings. Then bake for 45 minutes
Best to serve warm with drizzle of golden honey yum yum!