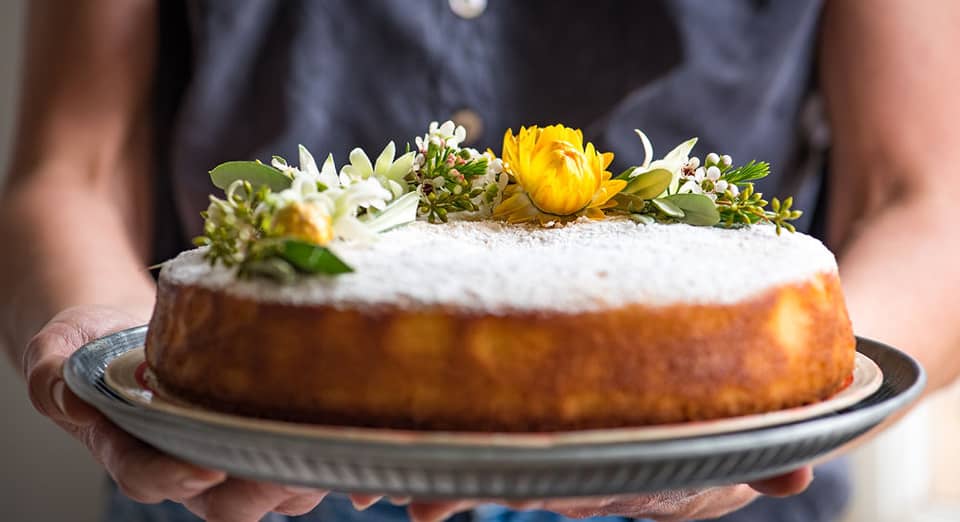 Lemon Olive Oil Cake
INGREDIENTS
300g caster sugar
Zest 2 lemons
3 large free range eggs
300ml Great Southern Groves EVOO
300ml full cream milk
75ml lemon juice
200g plain flour (or plain gluten-free flour)
100g desiccated coconut
100g almond meal
4 tsp baking powder
Pinch salt
METHOD
Preheat oven to 180°C.
Rub lemon zest into the sugar.
Add eggs to the sugar and zest.
Beat until thick and creamy.
Add oil, milk and lemon juice and combine gently.
Whisk the dry ingredients together.
Fold through the wet mix until just combined.
Pour into a lined 20cm round spring form cake tin and bake for 40 minutes or until a skewer comes out of the center clean.
Dust with icing sugar or finish with lemon icing.
Decorate with berries, nuts or fresh flowers.
​
Lemon Icing: Combine 2 cups of icing sugar with the juice of one lemon. Whisk until smooth and pour over cooled cake.