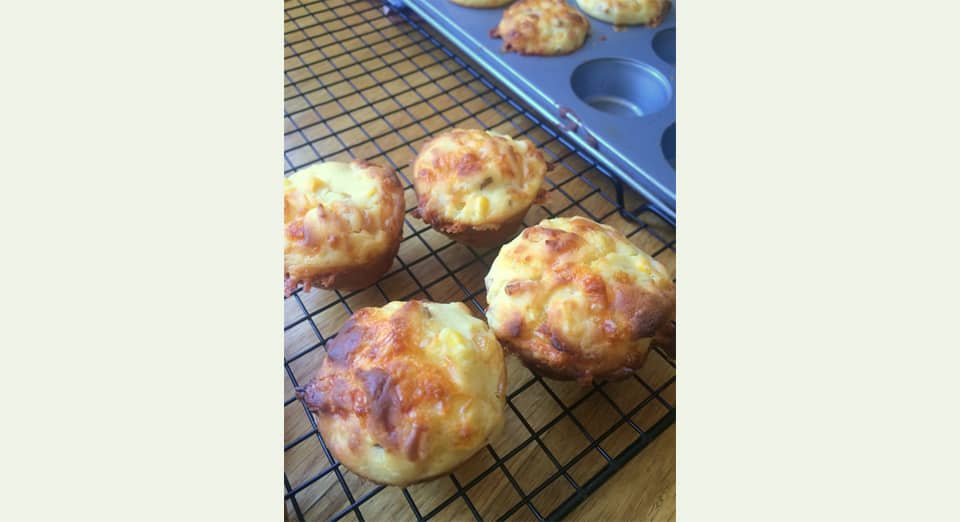 Bacon, Corn And Cheese Mini Muffins
INGREDIENTS
3 rashers of bacon chopped finely
1/2 spanish onion chopped finely
125g can of sweet corn kernels drained
2 cups grated cheddar or tasty cheese
13/4 cups SR flour
11/2 cups milk
1 large egg whisked
2 TBS Great Southern Groves Extra Virgin Olive Oil plus extra for greasing.
METHOD
Preheat oven to 200°C. Grease two, 24 hole mini muffin trays with olive oil using a pastry brush or grease proof paper. (no patty cake liners are needed)
Sift flour in a large mixing bowl. Add cheese and stir well. Add bacon, onion and corn.
Add milk, egg and olive oil.
Stir to combine all ingredients.
Once all ingredients are well combined, spoon into muffin tray. Muffin holes should be filled to top.
This recipe will fill almost two trays. You can cook all at once or in batches.
Bake for 15 minutes or until golden brown on top and spring back when pressed.
NOTE: these muffins are great as a snack or put into school lunch boxes. Once cooked, they can also be frozen and taken out when needed. Warm a little in the microwave or place in oven. YUM!